Bouncepad - Right-Angled 2 Meter USB Cable
Reinforced USB-C to USB-C
Regular price
Sale price
$40.00
Unit price
per
Sale
Temporarily out of stock
The 2 metre reinforced USB charging cable ensures your tablets are secured, tethered and always charging. The USB cable is enclosed in a flexible nylon mesh alongside strong steel rope which secures to the inside of the Bouncepad case. Great for portability, simply tether to your Bouncepad and a fixed point for use in a versatile range of environments.
The enclosed right-angled USB-C to USB-C Sync and Charge cable has been specifically designed for optimum fit within Bouncepad products. Perfectly suited to secure the freestanding Counter, Counter 60, Counter Flex and Flip tablet enclosures.
Order alongside your compatible Bouncepad at the checkout or purchase here.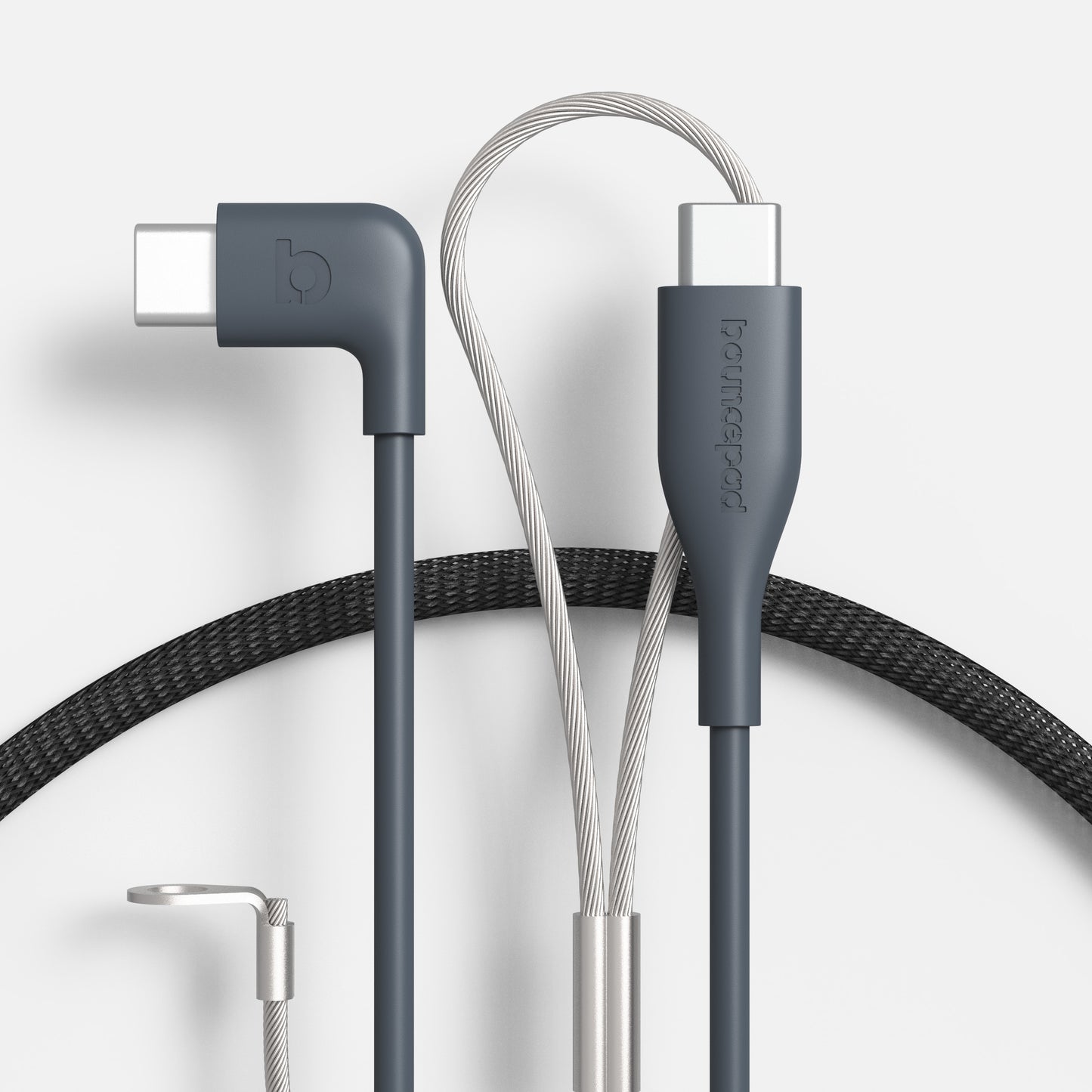 Fast and free delivery

12 month warranty

Multi tablet

30 day return policy