Grip-WD140
Tablet and iPad Wall Mount with 140mm Dual Arm
Regular price
$210.00
Sale price
$157.50
Unit price
per
Sale
Temporarily out of stock
The Utility Line Grip-WD140 is a compact , fully adjustable, tablet wall mount, providing the ideal setup for your team to interact with their tablet in comfort.
The 140mm carbon fibre mounting arm makes Grip strong and lightweight, and the three points of articulation allow you to fix the tablet at the ideal height and angle for perfect interaction.
The adjustable tray accommodates all tablets big and small, including the iPad Mini, iPad Pro, and everything in between.
Setting up the Grip is easy, using the detailed instructions and fixings provided, mount your Grip to a horizontal surface in minutes.
Grip is part of the Utility Line by Bouncepad which you can see here. If you're looking for a fully enclosed solution browse our range of tablet & iPad Kiosks here.
More details

- Lightweight 140mm Carbon fibre mounting arm with a maximum reach of 335mm.

- Position the tablet in any position or angle, including portrait and landscape, using the 3 points of articulation.

- Easily adjust the position using the 3 toggle clamps.

- Compatible with all tablet and iPad models with screen sizes from 7 to 12 inches.

- Mount to any vertical surface (fixings provided as standard).

Delivery

We offer free shipping to all 50 states for orders over $100 on a standard service which takes 3-5 days. For orders shipping elsewhere or under $100 a shipping charge will be applied. If you are in a hurry, we also offer a Priority two day service.

Please click here to read more information on shipping.
Tech Specs

This product is compatible with many tablets, large and small. You can see the full list of compatible tablets in the drop down menu at the top of the page titled 'Tablet Compatibility'. For optimal fit with your tablet, we have four different enclosure sizes. Selecting your tablet when you add an item to your basket will automatically assign the correct case type. Click here to see which size case your tablet will use.

Colour options

Black

White


Faceplate options


Covered Home Button & covered front camera

Exposed Home Button & exposed front camera

Cable: is not included (excluding Lounge and some Floorstanding models)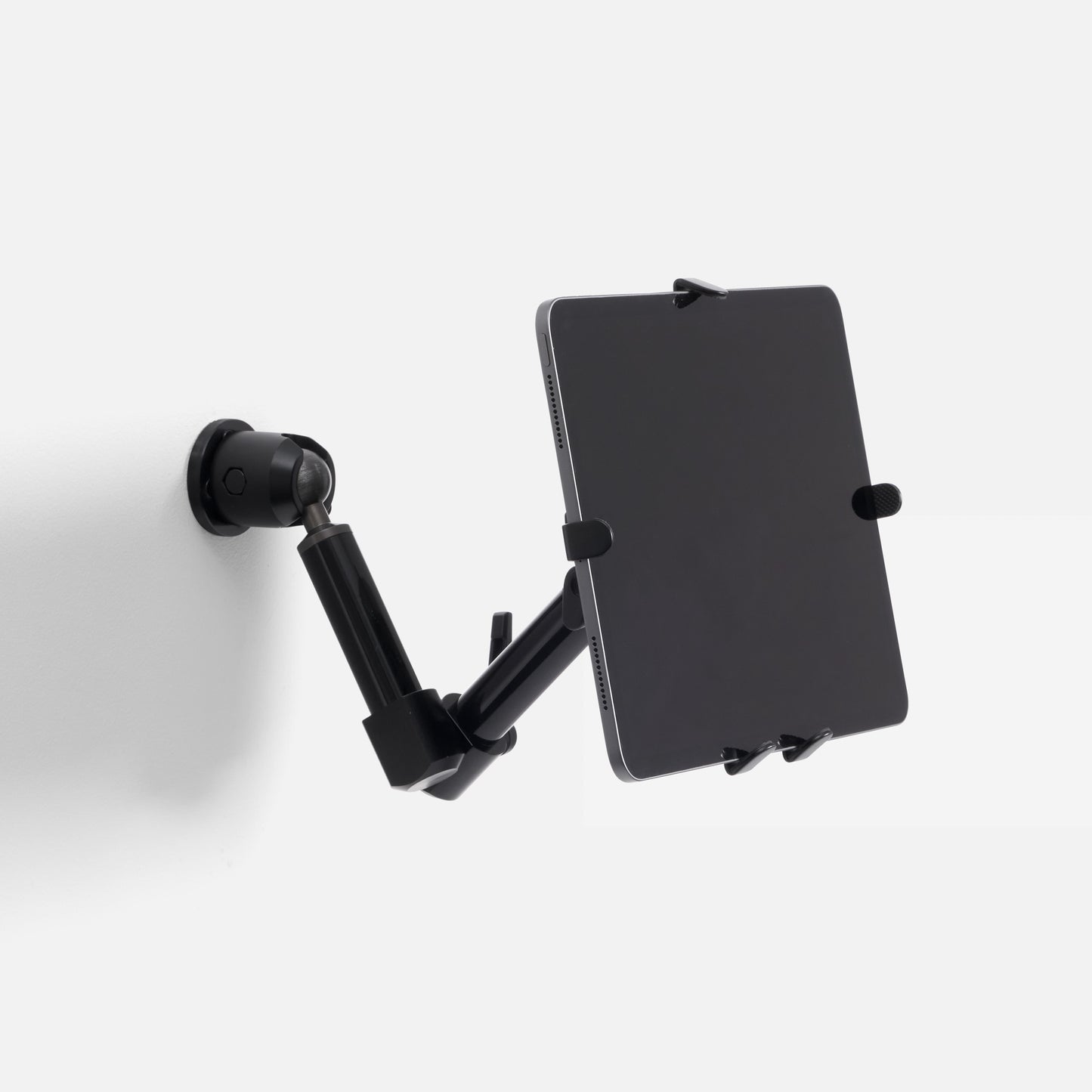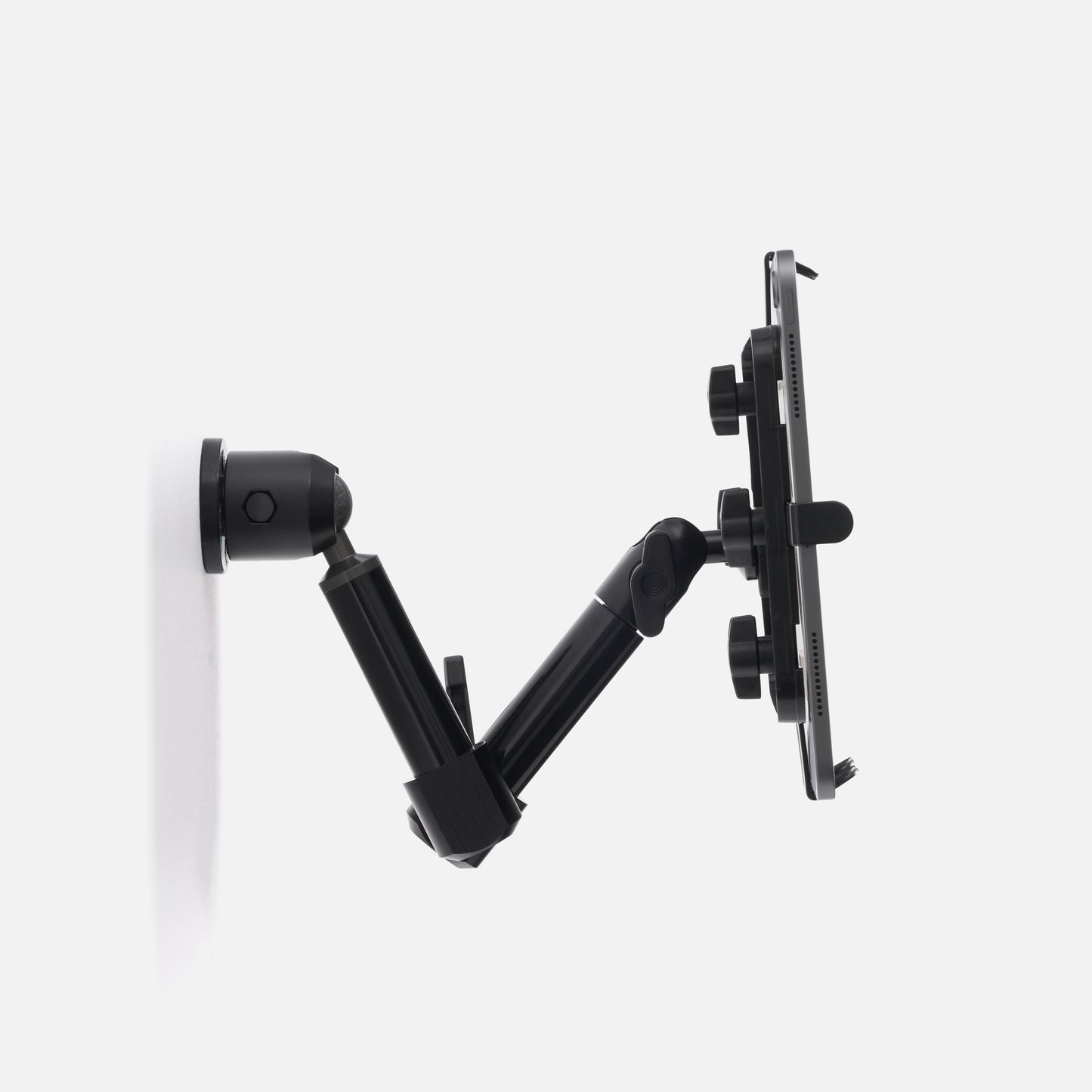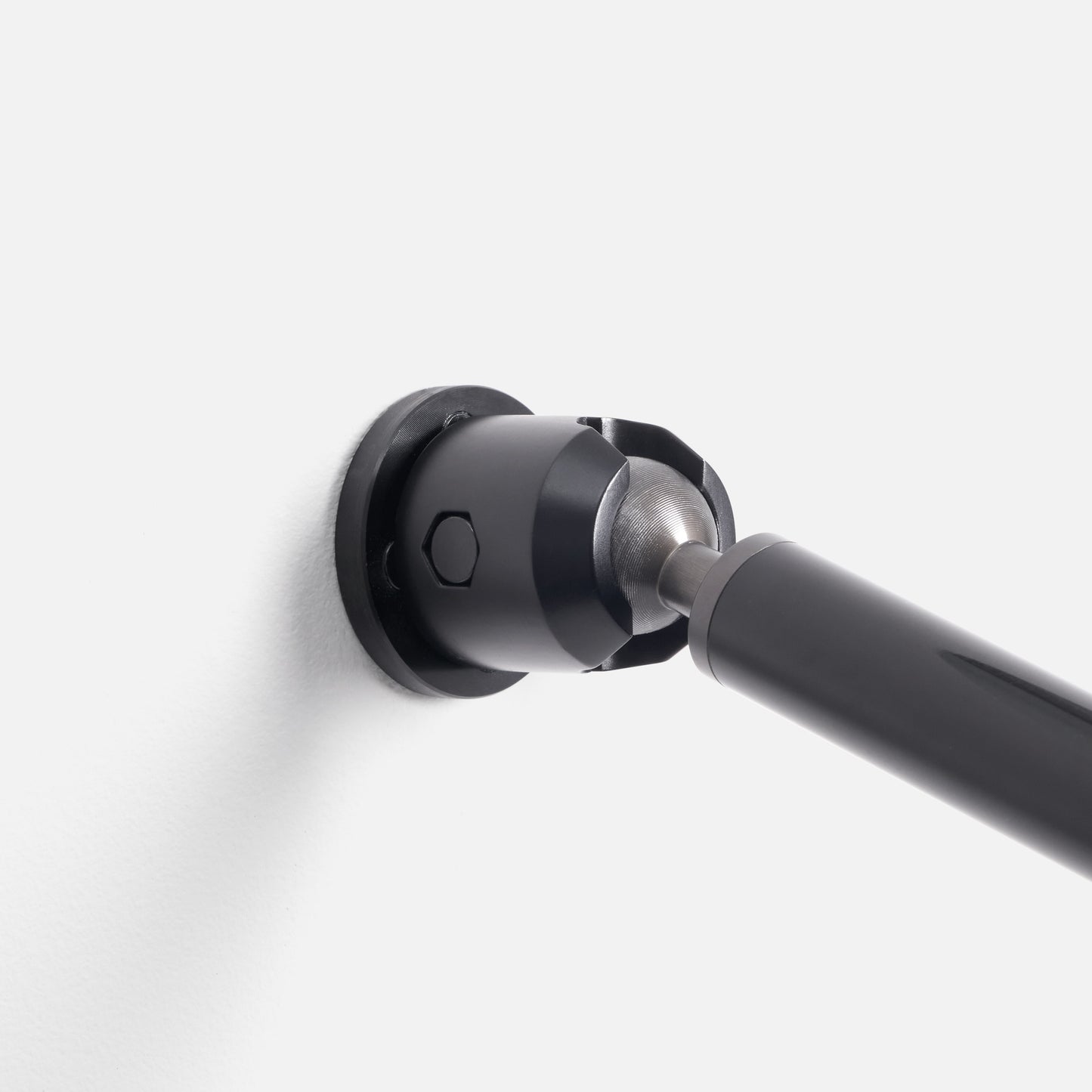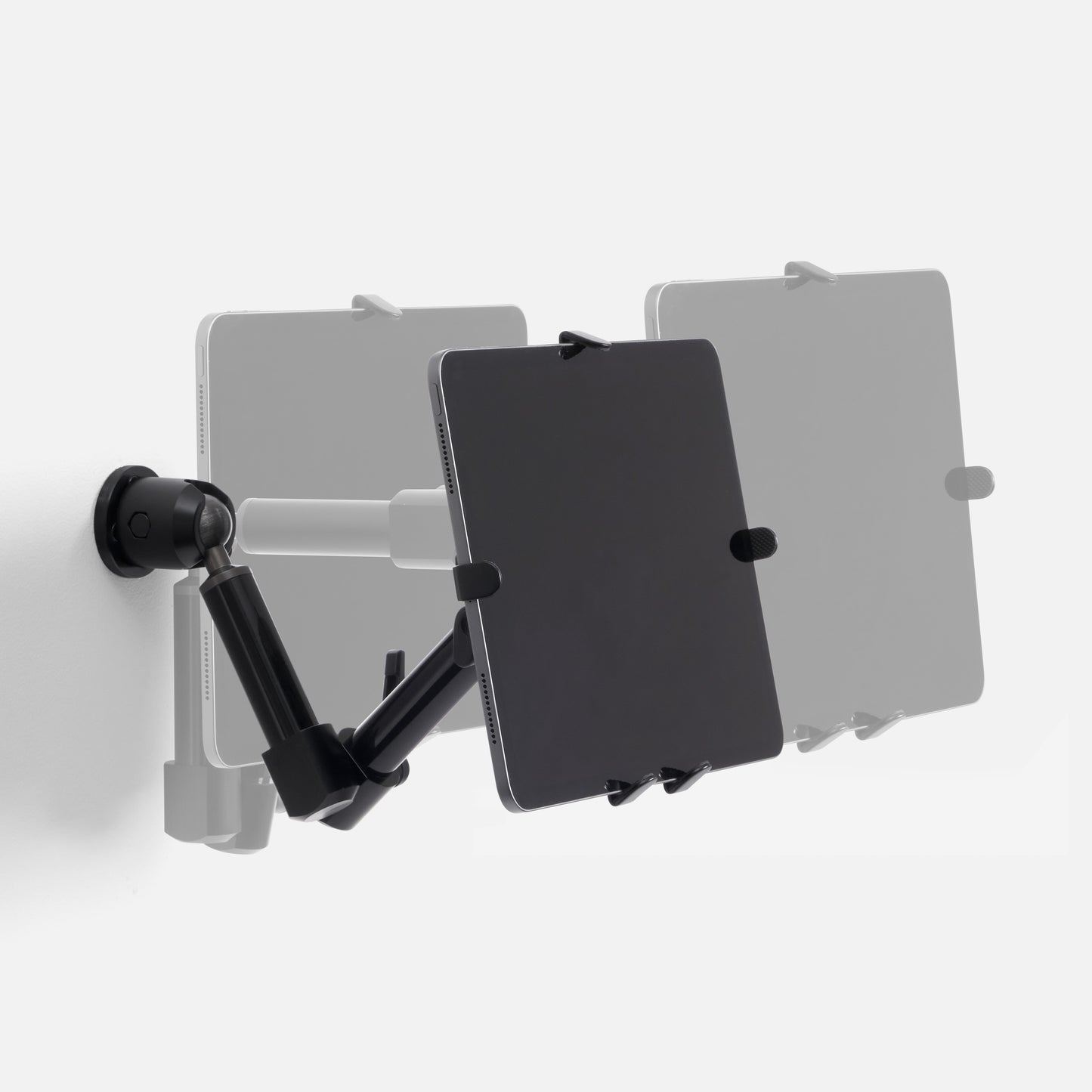 Durable Materials

The carbon fibre mounting arm makes Grip strong and lightweight making it a durable product for heavy daily use.

3 Points or Articulation

Using the three points of articulation, fix the tablet in the perfect position for an ideal ergonomic interaction.

Fully Adjustable

Easily adjust the mounting arm using the three toggle clamps.
Portrait and Landscape

Grip can be set up in portrait or landscape, making it adaptable to the needs of your content.

Simple Installation

No need to outsource a handyman for construction. Simply follow our step-by-step instructions for a fuss-free installation.

Tablet Universal

Compatible with all major tablets big and small, including the iPad Mini, iPad Pro, and everything in between.